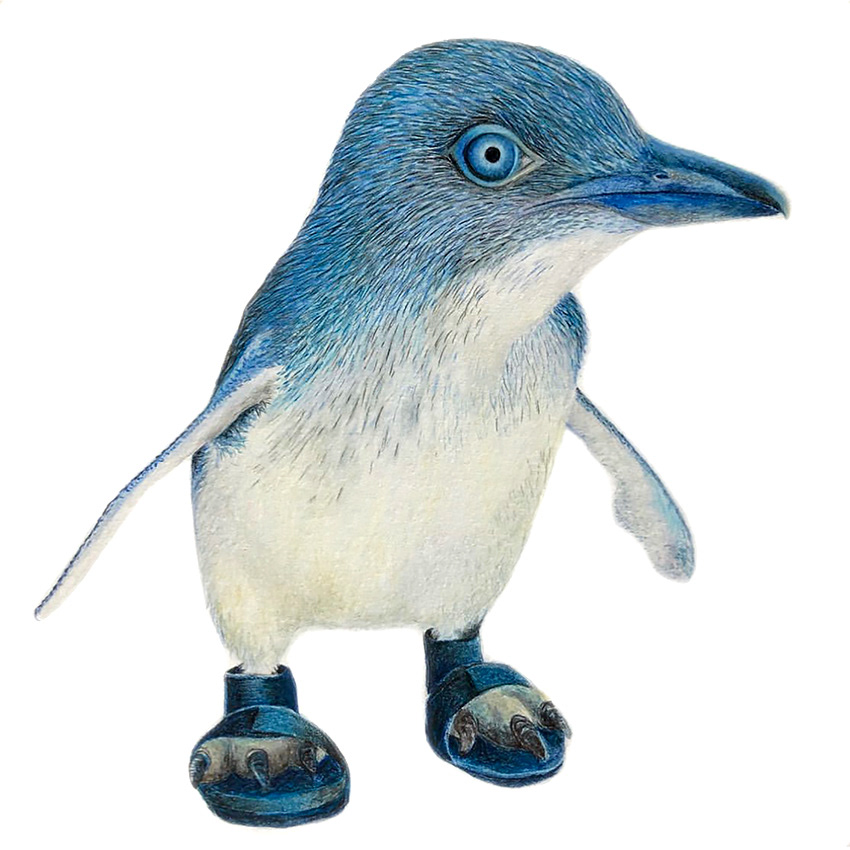 Pingu - AKA Tkay Maidza - SOLD
Eudyptula Minor
Custom framed in weathered grey timber - 410x430mm
AUD$500
Fifty percent of the sale of this artwork will be donated to Australian Seabird Rescue South Coast.
A little story on Pingu the Little Penguin (Eudyptula Minor). She came into care (31/12/2014) having just fledged her burrow from Montague Island NSW. She was found by a member of the public at Camel Rock Beach who phoned the Australian Seabird Rescue hotline. The initial assessment was grazes to both feet, three large paralysis ticks (engorged) and extremely low weight for this species. She was quite young, with downy chick feathers still evident around her tail and belly area which indicated she had only just fledged or left her burrow. Within a few days she also had an oedema in the throat area likely due to a altercation that caused her to be bumped around.
She had to have special penguin booties made in the USA to protect her injuries from becoming infected including antibiotics, hydration and food. 
She was evaluated unfit to be released into the wild and now lives at Canberra Zoo where she was renamed Tkay Maidza after the Australian female rapper.