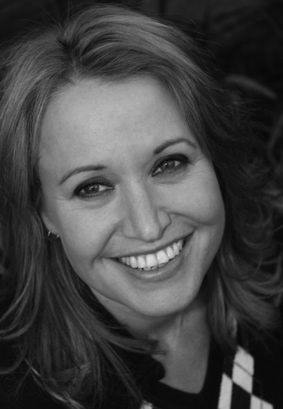 I was born in Melbourne in 1967 and moved to the South Coast of NSW with my family when I was 9 years old. I have always wanted to be an artist. It was never something I stumbled upon, nor did I ever have lessons. It was just what I did to pass time and it made me happy. My family and friends quite often received handmade cards and paintings as birthday gifts.
In 1990 I started a career in Graphic Design, which has spanned over 25 years - working in a design studio, commercial printery and a publishing company. 
I have been a full time artist since 2013, exhibiting in group and solo shows.
In September 2017, I moved to a small property in Bermagui on the Sapphire Coast of NSW. 
My painting themes are land and seascapes, beach scenes and water study - often from an aerial perspective. I create pieces that link to my love of the outdoors. An avid cyclist and bushwalker, I'm at my happiest just soaking up my surrounds. Working with acrylic on canvas or linen, many of my paintings are of a dominant landscape or seascape and incorporate subtle living elements.
As a child, our family holidays were always camping trips - either inland by a river, or in the scrubby bush-land by the sea. My parents instilled in me a love for the outdoors, an appreciation for our beautiful country and more importantly the simple joys of just observing. It's these things I try to capture in my art. I like to draw attention to the simple yet intricate beauty of things we often overlook. 
The rhythm of the ocean has fascinated me for years. I'm continually drawn to water. The way it moves, and reflects – its' translucence and clarity - Its constant changeability to light and weather conditions. It is a true source of inspiration for me and I'll never tire of painting it…
I choose to paint images that are calming, nostalgic or humourous. I'd like the viewer to be drawn into my art, and find in it something that stirs them. For me this is the ultimate goal. 
I've been told my paintings make people happy. What more could I ask for…