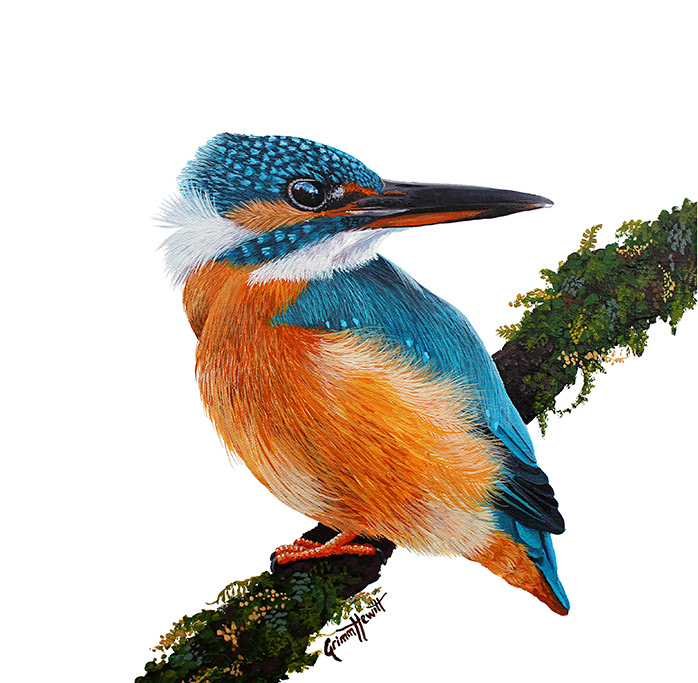 'Sacred Kingfisher' - SOLD
40x40cm acrylic on canvas
Such a beautiful bird. One that I was inspired to paint by a bizarre set of circumstances. I've never seen these birds in real life, but it started with a phone call enquiring if I'd painted one. I was then told a wonderful story about 'Halcyon Days' (worth looking up) followed by a little Azure kingfisher flying into my window that week. (Unfortunately not recovering), but giving me the chance to examine his superb colours. Stranger things have happened I'm sure....