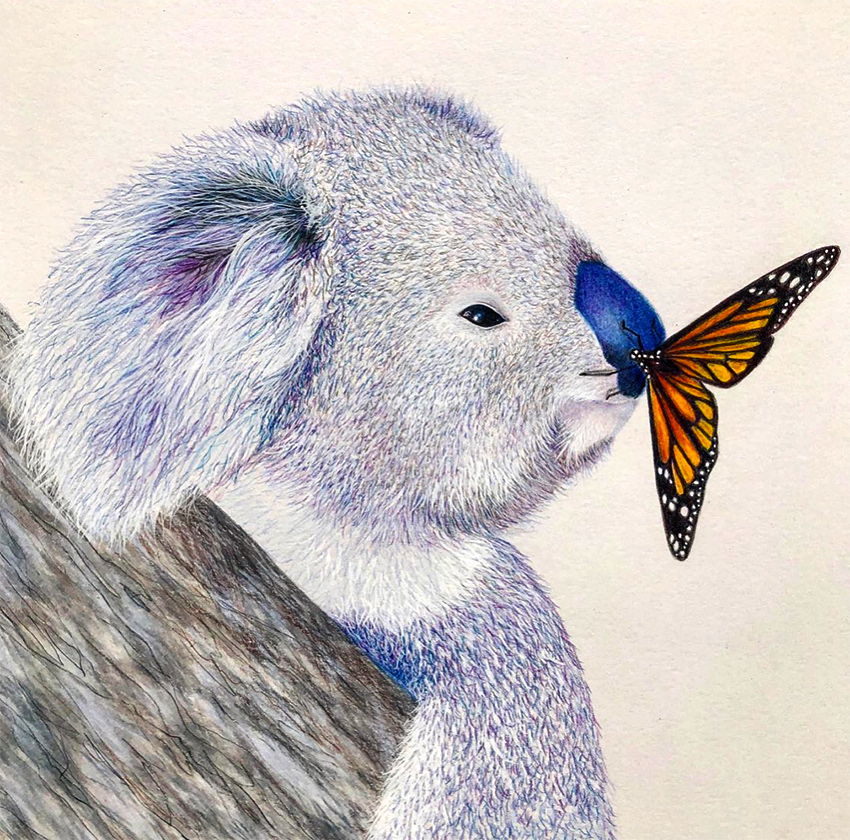 'Love is in the Air'
28x36cm Pencil on Bristol Paper
$350
This artwork was inspired by the video of a little koala called Willow @symbiowildlifepark 
Funds from the sale of this piece will be donated to Wildlife Rescue to assist in the care and rehabilitation of native animals. Unfortunately the bushfires have caused the number of animals needing help to rise. ☹️ 
If you would like to help out and also acquire a piece of art, let me know.